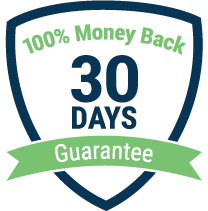 Single Domain Certificates
Protect only one domain or hostname with a single domain certificate
In general, an SSL certificate must be tied to one or more hostnames, which is noted by your Common Name input during the certificate enrollment process. The common name is a required field in your CSR and ultimately dictates the domain name(s) to be covered by the certificate. A single name certificate is designed to only cover the exact specified common name listed in your CSR.
Here's an example, if you list the common name as: mail.yourdomain.com, it will NOT also cover: yourdomain.com simply because that was not the common name listed in your CSR for this particular single name certificate. If the above scenario sounds like what you actually need, you should consider a wildcard SSL certificate or possibly a multi-domain certificate.
There are some exceptions to the rule in regards to a single name certificates and your root domain. If you list your hostname in the common name field as: www.yourdomain.com it WILL automatically cover yourdomain.com (this applies to all DV, OV, EV certificates in our portfolio) but, if you list your hostname in the common name field as yourdomain.com the certificate WILL automatically cover www.yourdomain.com if and only if it's an OV or EV certificate (not DV certificates due to system limitations at this time). However, if you list your common name as mail.yourdomain.com it will NOT cover www.mail.yourdomain.com because it only applies to the root domain.
So, if you only need to cover one hostname, please choose from one of the below solutions. Due to the obvious limitations of a single name certificate, most people purchase a wildcard SSL certificate or a multi-domain capable certificate just so they have the option to cover more hostnames in the future if it arises rather than having to buy more certificates.