A step by step guide to install a RapidSSL certificate in DirectAdmin
Life would be so simple if there was only one process for installing SSL/TLS certificates on all servers, wouldn't it? Unfortunately, it isn't and that's why we keep pumping out content for you – the beloved reader. One of our goals is to help you out with SSL installation on all kinds of servers. In this post, we'll be outlining the process of installing a RapidSSL certificate into DirectAdmin.
Before you start installing your RapidSSL certificate into DirectAdmin, you first need to have completed the following procedures:
SSL/TLS Certificate Purchase
CSR (Certificate Signing Request) Generation
Domain/Organization Validation
Once you complete those, you will have received your SSL/TLS certificate from RapidSSL. Let's begin its installation process in DirectAdmin.
Save Up to 82% on SSL Certificates from RapidSSLonline!
Protect your website with an SSL Certificate from brands like RapidSSL, Symantec, GeoTrust, and Thawte.
Steps to Install a RapidSSL Certificate into DirectAdmin
First, log into the DirectAdmin Control Panel.
Then, go to the SSL Certificate panel, which is located under Advanced Features.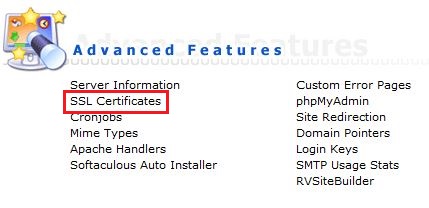 Choose the option to "paste the pre-generated certificate and private key" of your RapidSSL certificate.
Now, open the private key and certificate in a text editor (Notepad) and paste them in the "Paste a pre-generated certificate and key" section (Note: First, paste your private key and then paste your certificate).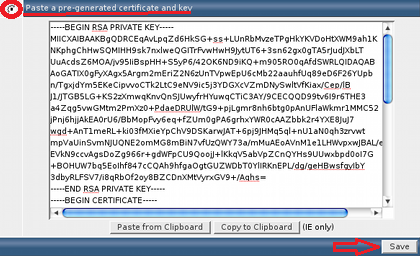 Now go back to the SSL Certificates panel and choose "Click Here to paste a Root CA Certificate."

Then, paste the RapidSSL root certificate.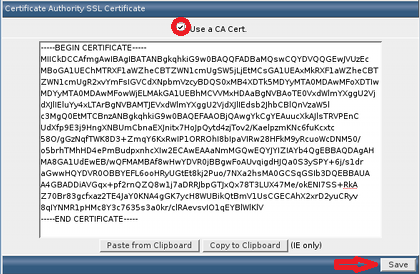 And you are all done! You have just installed RapidSSL certificate into DirectAdmin, all by yourself. Bravo!