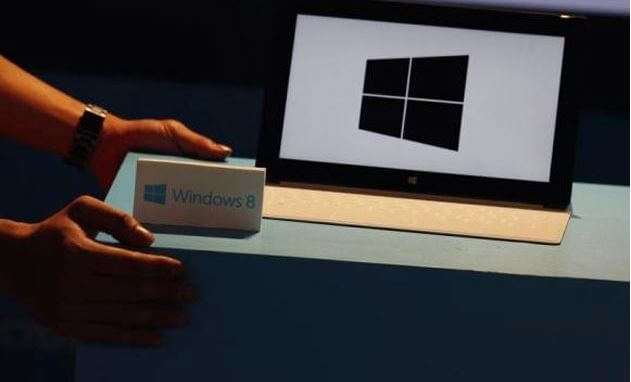 Chinese government has excluded Windows 8 Operating System from being installed on new computers, much to Microsoft's 'surprise'.
China's decision to exclude Windows 8 from its new government computers came as a major blow to the US' Microsoft, the technology company, which has long been dealing with the sales woes in this Asian country. On the website of Central Government Procurement Center, in a short statement about a specific class of energy-saving products, the agency noticed that the new government computers were prevented from having Windows 8 installed.
Sources find it interesting as this news comes in at a time when there is already animosity between US and China. On Monday, US pressed charges against several Chinese government officials for allegedly hacking networks in the US, to which China sharply responded by saying that US itself has engaged in cyber- spying against China. However, the point to be noted here is that the Chinese government's decision to nix Windows 8 was taken last week, before the US accusation.
But, with seemingly mysterious reasons involved behind the ban, even till date the Chinese government has not explained its motives behind banning Windows 8 from the computers in the public sector. However, China's official news bureau, Xinhua claims the ban is a result of Microsoft officially ended its ties of 13 years with Windows XP. And as noticed by Reuters, news bureau Xinhua has also vaguely cited reasons like 'security measures' and 'effort to save energy' as a potential foundation behind the ban. But the relation between Windows 8 usage and saving energy is found to be highly unclear. However, there is no further elaboration on this front from Xinhua or the Government of China. Xinhua also notes that Chinese government intends to develop and use its own Linux-based Operating System.
As per the statements given out by Microsoft, although it was 'stunned' by the decision of excluding Windows 8 by the Chinese government, the company would continue to provide Windows 7 to several Chinese government customers. As of now, which OS would be replacing the still-widely used Windows XP, is still uncertain.