Understand Yahoo Web Mail Security with SSL Certificate
Yahoo Mail now supports SSL encryption for e-mail sessions through a Web browser. Disabled by default, we'll show you how to enable SSL for enhanced security.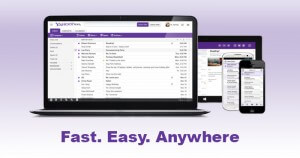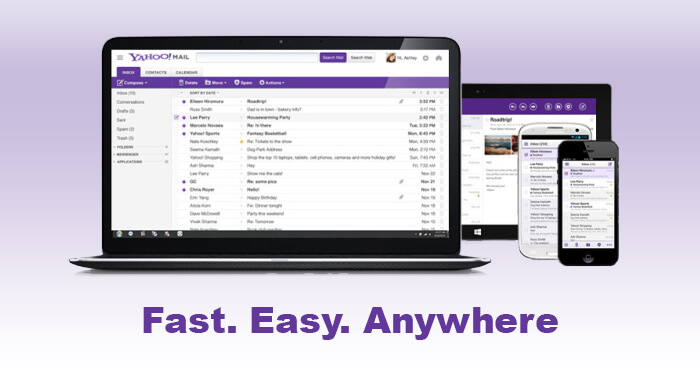 Yahoo Mail for Web joins its mobile apps with support for SSL sessions.
(Credit: Screenshot by Ed Rhee/CNET)
Using SSL encryption with Web-based e-mail services offers enhanced security over snooping, especially when connected over public Wi-Fi networks (think McDonald's, Starbucks, or the public library).
Gmail blazed the SSL path for Web-based e-mail several years ago and Hotmail followed suit, but Yahoo offered SSL only for logins, not the entire session. If you're a Yahoo Mail user, you'll be happy to know that SSL is now supported for the entire e-mail session. Here's how to turn on SSL for your Yahoo Mail account:
Step 1: Go to gear icon in the upper right-hand corner and select "Mail Options."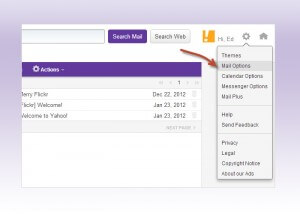 (Credit: Screenshot by Ed Rhee/CNET)
Step 2: At the very bottom of General Mail Options, check the box next to "Turn on SSL."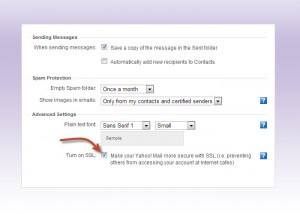 (Credit: Screenshot by Ed Rhee/CNET)
Step 3: Immediately after you check the box, you'll get a pop-up message informing you that a refresh will be required. Click OK to continue.
Step 4: Click the orange Save button at the top of the Options tab.
That's it. After a refresh, you'll automatically be taken back to your inbox and you should see "https:" in front of the URL in the address bar of your browser, as well as a lock icon.