SSL Certificate Installation Guideline on Lotus Domino
There are several guides available on the Internet about 'How to install an SSL certificate on Lotus Domino', but given the steps involved, the process sometimes tends to confuse the users, especially the first-timers. So, we've created an SSL installation guide, which is both detailed and at the same time very easy to understand.
Please follow the steps given below for a quick and hassle-free SSL installation process on Lotus Domino:
Step 1: From your main control panel of IBM Lotus, access 'Install Trusted Root Certificate into Key Ring'.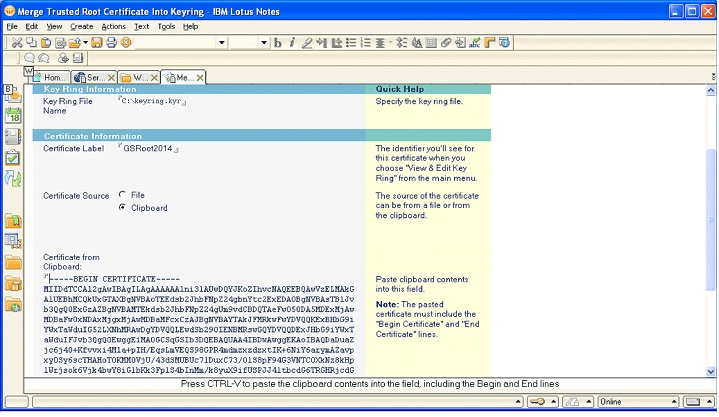 Step 2: Now, click on 'Merge Trusted Root Certificate into Key Ring'. This will provide you a short summary of the certificate you are importing. Click on 'OK'.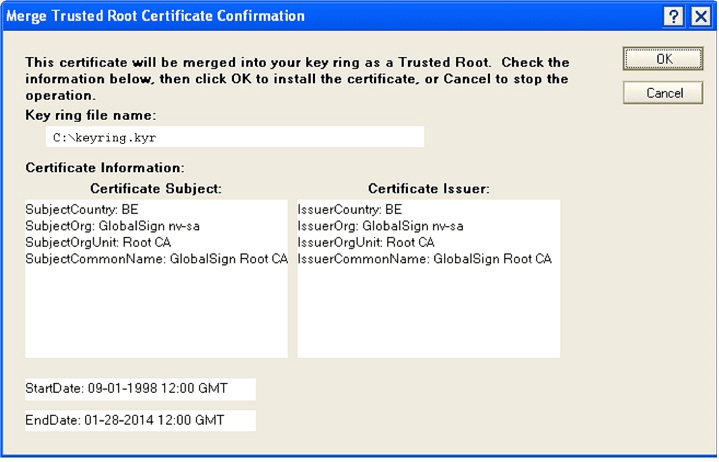 Step 3: Next, a small window pops up that confirms the successful import of the certificate.

Step 4: This process needs to be repeated for all the certificates present in the chain, like root certificate, intermediate certificate, cross certificate, etc.
Step 5: Once you done installing these certificates, you need to just click on the 'Install Certificate into Key Ring'.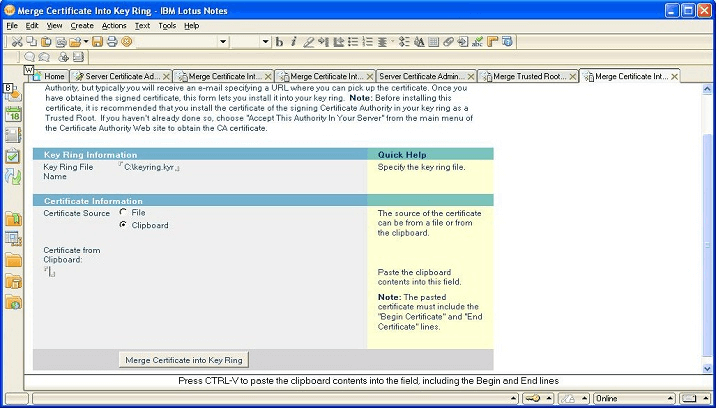 Step 6: Now, click on the option 'Merge Certificate into Key Ring' to get the final confirmation message telling about a successful import of SSL certificate. Next, click on the 'OK' button.

Finally, You shall now be taken back to the main menu. And, that is it! You have successfully installed an SSL certificate.