Another big move in the world of encryption or HTTPS to those not so techy! The US government has actually given a huge head nod for HTTPS and a secure connection.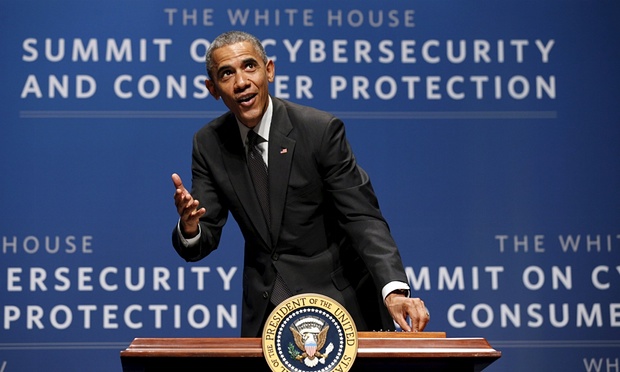 We all know the tech world giants have already extended their support for the next generation of IT security, which is making virtually everything have an "HTTPS CONNECTION". The global tech behemoth, Apple, Inc, and now the US White House have broadcasted their new terms and policy for requiring an HTTPS CONNECTION. This will be a revolution in security and part of a worldwide vision to reduce the presence of insecure communication on the Internet.
Last Monday, Apple, launched the latest version of their mobile operating system, iOS 9 at their recent Worldwide Developer Conference.
To support their vision of mass encryption, they have advised every developer at this WDC conference that the use of an "HTTPS ENCRYPTED CONNECTION" to connect to web addresses safely on the Internet is required. All to eventually reduce the level of unsecured transactions and sessions on the Internet. Tim Cook, the CEO of Apple has already extended his company's support in favor of an "HTTPS ENCRYPTED CONNECTION" during the EPIC's Champions of Freedom event in Washington at the beginning of June.
Along with Mr. Cook's decision, the White House launched an official memo on the same day stating that every federal website and/or web platform/service must be served through a secure connection only. It was the largest action taken by the US government to truly support safety & encryption everywhere on the Internet.
It's really a giant step in the right direction to a globalized solution to make a secure environment on the web with the public web connection to reduce the number of potential security issues.
"Encryption is the universal standard to make users' privacy and security integrity stronger and stronger on the Internet."
Over the years, an HTTPS connection has primarily been made by using an SSL certificate and has been the standard protocol used to protect a number of websites where any type of "sensitive information" is being exchanged, , such as login credentials, credit card, or debit card details, etc. Users mostly experience and recognize an SSL certificate on a website to simply establish a secure connection between the browser and web server.
Big search engine giants and social networks, like Google and Facebook have also supported HTTPS CONNECTIONS and are continuing to promote an encrypted connection wherever, and whenever, possible. Due to the overwhelming support from Google, Facebook, and Twitter, HTTPS CONNECTION has finally gained the traction it needs to ultimately make the Internet a safer and more secure place for all.
Generally speaking, encryption works because it simply makes it almost impossible for any unauthorized third party to access,, hack or steal data while information between web browsers and web servers is in transmission. The most vulnerable and crucial point of this relates to e-commerce businesses where there is a high volume of daily transactions including credit details and personal information.
Federal websites are now connecting only with HTTPS secured websites in terms of commercial interest to improve user safety and privacy within the US government's systems.
With major tech companies and now the US government strongly supporting a world where encryption is everywhere, it's now advisable to all application developers who develop applications that they should secure their apps through an HTTPS CONNECTION, as it is the safest & strongest way to avoid any data compromises or man-in-middle-attacks of any kind.
HTTPS is the exact online security solution that large-scale platforms use (such as e-commerce portals and banking systems), but it is also the same great solution small businesses have at their disposal to put their website users' safety and security at the forefront of their online strategy.
With the backing of all of the major companies and organizations worldwide SSL, or HTTPS, is the globalized standard to safely encrypt data on the Internet and it has been proven many times over to be THE best way to stop hackers from intercepting or stealing data on the web. Learn more about HTTPS or SSL certificates through an official Platinum Partner of all major certificate authorities at this great provider: https://www.rapidsslonline.com/