Influence Online Conversions with SSL Certificates Security
Customers are unlikely to buy products from a website that they do not trust. They will not share their financial credit card information or any sensitive date. This is especially the case when dealing with e-commerce sites, as the only way to make a purchase is to receive a customer's sensitive financial information. SSL Certificates eliminate this concern by making web transactions safer and ease the minds of worried customers. An SSL certificate contains encryption and decryption technology to prevent online fraud and scams. The SSL industry has multiple brands which provider SSL security to make online transactions safer for billions of customers.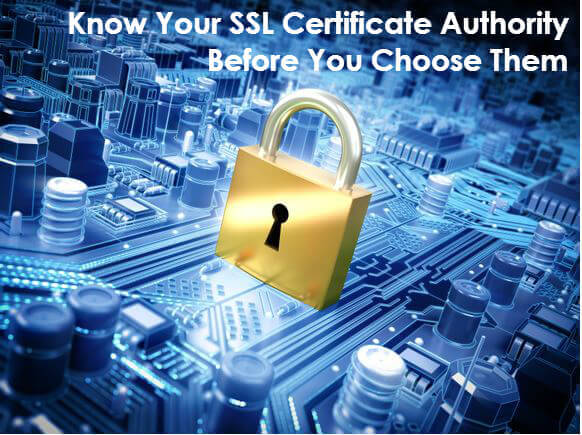 Website owners who buy an SSL Certificate can secure and improve their web site conversions in a few ways. Converting site and product visits into sales is the most difficult part of e-commerce, and customers often flee a site if they do not feel that it is trustworthy. For this reason, the vendors of popular web browsers such as Firefox Mozilla, Microsoft Internet Explorer and Google Chrome have installed visual cues to tell users that a site is secure in their address bar. Additionally, having SSL security on a website displays a traditional padlock and green bar, which improves chances of conversions on an e-commerce website.
Web Browsers let a user enhance trust and it feels safer when a site is using an SSL certificate by putting a padlock symbol to the left of the current web address and making it a green color shadow. For many users, this is a part of the interface that they are accustomed to seeing when they shop on other online stores, seeing that one of the trusted SSL certificate providers endorses a site makes it more likely for them to purchase from a store. Having an SSL certificate on the website can influence online user's trust and confidence while online shopping. Website owners or operators can buy SSL certificate web security as per the typo of their website.
While having security cues on a page like padlock graphics can help convert users, an SSL certificate that appears in the user's interface is the most sure fire way of gaining a user's trust and converting the visit into a purchase. Being dedicated online business and brand on the web, SSL is one of the core parts for online business websites and their users to gain secure web experience.
Enhance site visitors experience with comprehensive technology of web security using SSL certificates. Using highly branded security on the website can turn each website visitor into potential customer or sales. Availability of SSL certificate features on the website is one of the crucial parts of user's safety towards their sensitive details while transferring it from web browsers to the server on the web.