Secure Software Code & Content with Microsoft Code Signing Certificate
Most programmers and website developers can attest to the uncertainty that accompanies the transmission of unsigned code. While a browser, a server or particular protocol may be safe to use, the code itself is often questionable, and there is always a chance that the information has been altered. By understanding and utilizing the Microsoft Code Signing Digital Certificate for these transmissions, a security-blanket is placed over all included data; as long as the authentication process is successful, there is nothing to worry about. Microsoft Code Signing certificate will validate code before a user gets to download the code or content over the web.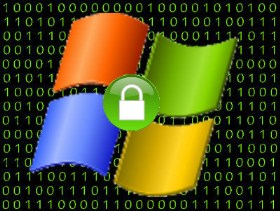 By using a public key algorithm like RSA, digital signatures can be established by particular parties before releasing the code or sending it to the intended host. Initially, one person signs a piece of code or content with a private key, and the person waiting on the other end accesses the transfer via a public key.
The Microsoft Code Signing Authentication is an incredibly useful and secure method for protecting any valuable code and decreases the likelihood that any portion of the message has been maliciously altered or otherwise tampered with before receiving. Business owners can ensure this type of protection, which is available from major platinum certificate authorities over the web.
Various programs, such as Authenticode, are developed by Microsoft to help determine the status of an encrypted message while verifying the details of the sender and the validity of the signature. Digital code authentication from Microsoft is quicker compared to other digital signature securities on the web. Easy installation of digital signature from Microsoft is one of the best software validation solutions from major certificate authorities such as Symantec and Thawte.
Microsoft Code Signing Certificate contains the below listed digital security features which protect code and content over the internet.
Code Signing Certificates for Microsoft® Authenticode®
Platform includes digitally signed 32- and 64-bit user-mode files such as .exe, .cab, .dll, .ocx, .msi, .xpi and .xap files.
Authorizes digitally signed code for Microsoft® Office 2000, Microsoft VBA, Netscape Object Signing, and Marimba Channel Signing.
Buy Code Signing Certificate and Save 56%
We offer Thawte Code Signing Certificate at only $115 per year. It supports all major software platform to protect software digital assets.
Shop for Code Signing Certificates
Secure Your Software with DigiCert Code Signing
Add digital code signing security on your software with world's trusted code signing certificate.